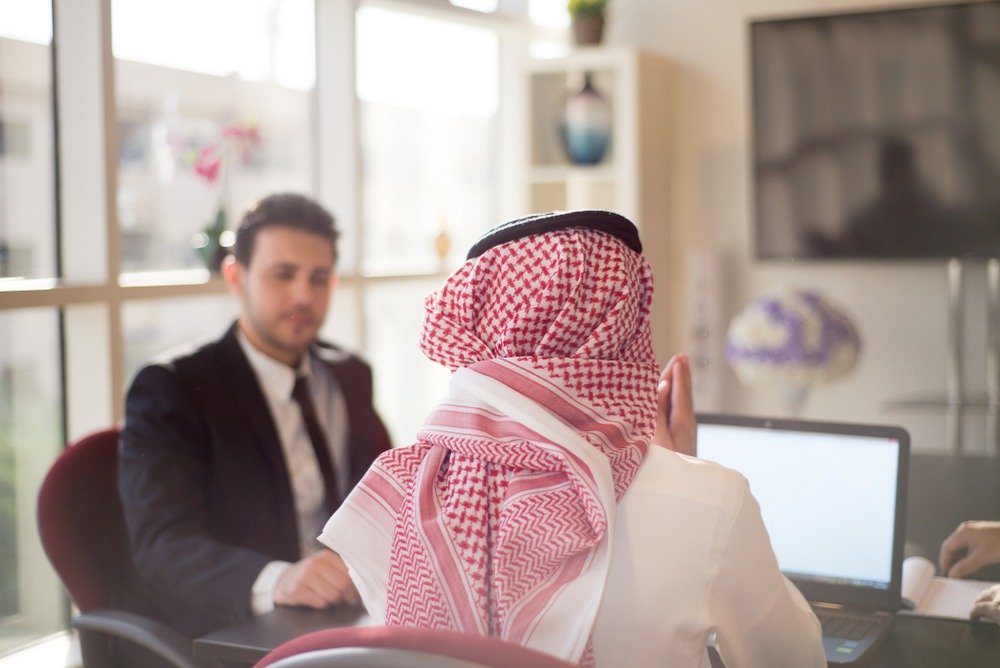 Top 6 Challenges of Starting A Business In UAE
Company Registration In UAE ,Small business contributes to 30% to UAE's gross domestic product (GDP), which comes as no surprise, since it is the regional hub of business, with a majority of the businesses start by expats. Regardless of how lucrative it might be to run a business in UAE, starting a business there is no walk in the park. Below are some of the challenges face by entrepreneurs who are looking to set up their business in Ajman Media City Freezone or anywhere else in UAE.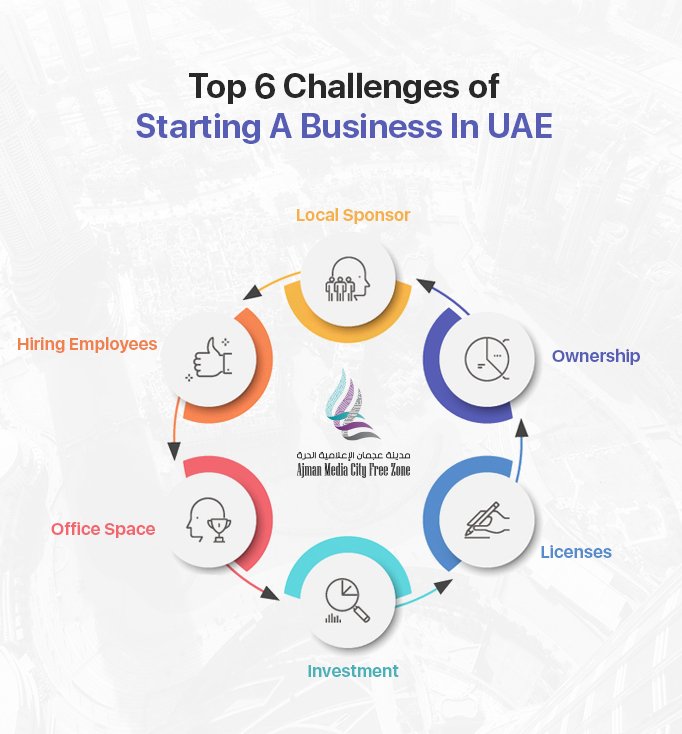 The biggest challenge every foreign national who wants to start a business in UAE faces is finding a local sponsor. Since that local partner would hold a key position in your business, you need to find someone who is knowledgeable, efficient and trustworthy. However, this isn't applicable in Ajman Media City. Unlike in many other places in the UAE, starting a business in Ajman Media City doesn't require a local sponsor.
There are three ways a company can be set up in UAE:
Setting up Business in UAE's Free Zone
Acquiring Professional Service License
Forming an LLC
However, if entrepreneurs are forming an LLC, then they would own only 49% stakes in the company, while the local partner should own 51%.
In the case of free zones and PSL, entrepreneurs have the option to keep the local sponsor as the sleeping partner and in both cases they would have 100% foreign ownership and capital repatriation.
However, this is not the case with Ajman Media City Freezone. Setting up a business in Ajman Media City is much more convenient than anywhere else in UAE due to the fewer barriers of entry set by the government.
Entrepreneurs prefer doing as much work as they can to save up their investment. However, they are force to acquire PRO services to streamline all the paperwork and licenses need to start a firm.
Although licensing authorities in UAE have a website with the necessary information for entrepreneurs, this is as simple as hieroglyphics for a layman. Entrepreneurs are bound to get confuse and mess up the paperwork without assistance.
Investment

Setting up a business in UAE costs an arm and a leg. Thus, for foreign nationals, especially from countries like Pakistan, India, Indonesia and Ghana, starting a business in UAE requires more than an average person's life savings. With that being said, they are advise to make sure their investment is manage by the right people and that's what Ajman Media City Free Zone is always encouraging.
Finding an appropriate office space that is affordable and close to the supplier and market is an almost impossible task.
While it is common sense that an oil business would be set up in Abu Dhabi, a television broadcast network in Ajman Media City Freezone, Dubai Media City, or the likes, and an IT firm in an Internet City; it isn't that simple.
Every business set up in UAE will is a mix of a legal entity, license and facility. According to the UAE law, a company license will be link to a physical office space.
Many free zones offer businesses flexible desk solutions or affordable options for office spaces in business centres.
The regulations of minimum office space are different depending on the jurisdiction. Also, the size of the office will depend on the visa quota or visa allowance of the company.
Hiring Employees

Finding the right employees is a pain in UAE. Nearly 80% of the country's population are expats, and more than 80% of the Emirati youth are in public service. This leaves foreign nationals to work in the private sector, many of whom are fluent in the English language.
Aside from the language barrier issue, finding quality human resource is also a challenge. Businesses operating in the UAE market have two main requirements for selecting candidates – education and experience of working Company registration in UAE market because it is very different from that of other countries. This automatically eliminates more than half of the applicant pool.
Aside from these challenges, there are other factors too that will make your first year in business a tad bit more difficult. No number of How-To guides can prepare entrepreneurs for their first year in business. Misplacing a document, forgetting a registration, or botching up an order, are all situations that are to be handle.
BUSINESS IN UAE
In fact, starting a business and company registration in UAE is easier than anywhere else in the Middle East and North Africa. UAE ranks 31st in the World Bank's Ease of Doing Business 2016 report. All thanks to the numerous free zones, brilliant infrastructure, low import duties, flexible tax laws and the idyllic location.
On top of all this. If you are planning to start your business in the freezone of Ajman, then you will have fewer requirements to fulfill. Yet, if you want to make your entrepreneurial journey more effortless and smooth sailing, you can acquire Makateb's services. We understand the difficulty foreign investors face when starting a business in a country where they know nothing about the legal system, requirements or business culture. Thus, we help them set up a lucrative venture in Ajman Media City Freezone. Also, local investors can benefit from our services as well by letting us do all the heavy lifting in setting up their business.