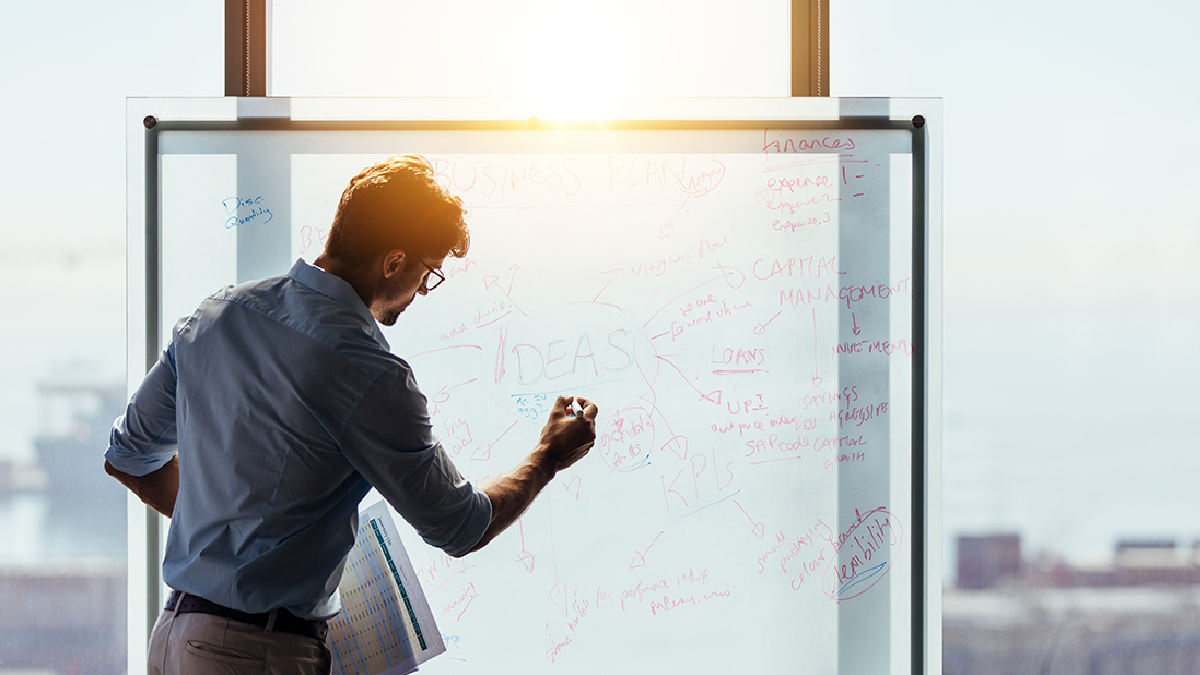 Ajman Media City Free Zone, Perfect Place For The Entrepreneurs
Without any doubt, UAE is considered a hub for endless opportunities for people looking to expand their horizons. We have lost count of the number of people who have moved to Dubai to grow, learn, gain experience, and make a fortune for themselves.
Many people have turned their life 360 degrees by moving to Dubai. For people who have been affected by this disastrous Coronavirus in the past few months, we highly recommend that you consider moving to another country for a better life and consider moving to the UAE.
Many people all over the world consider becoming the boss of their own company. Many succeed as well. Due to the virus, many people were laid off from their jobs. This was no less than chaos. However, people didn't give up, and they worked hard, invested their savings, and became their boss by starting their little businesses that are now skyrocketing and gaining maximum profit.
If you're on the verge of starting a business at this point, we highly recommend that you move to the UAE and benefit from free zones such as the Ajman Media City Free Zone.
Ajman Media City Free Zone
Before we start opening up about the endless benefits of AFZ Makateb, we must know what this is.
It is safe to say that AFZ is providing an unending ocean of opportunities and incentives for people who want to start their businesses in the UAE.
Without any hesitation, we recommend you get yourself registered with AFZ Makateb.
Why Ajman Media City Free Zone Makateb?
Let us tell you why AFZ is treasured by business owners in the UAE:
Compared to other free zones that you might find in the UAE, Ajman Media City Free Zone is no less than a paradise for entrepreneurs.
It offers endless and better incentives than any other free zone
It is considered to be a very important zone when it comes to an economy that offers numerous facilities to entrepreneurs
Ensures profit on their investments
Provide endless support till and when the business flourishes to extreme heights
Another great benefit that you get with registering yourself with AFZ Makateb is that they provide a cost-effective method for your startup and make sure you get what you put in.
If you are registered with AFZ, you get equal rights and profits as the UAE-origin businesses.
Advantages of Ajman Media City Free Zone
There is no doubt that Ajman Media City Free Zone provides many advantages if you set up a business in the UAE.
Below are some of the reasons why you should consider Ajman Media City Free Zone for your businesses:
Trading License
Let's say you're an entrepreneur and are looking to get yourself registered with a free zone to benefit from it. However, it takes a lot of time to get yourself registered and a trading license with other freezone companies.
This is the main reason why we suggest that you choose AFZ Makateb as they have an easy and quick registration process that can get you your trading license in approximately one day.
For the registration process and getting your license, you must visit the AFZ office with all the important documents and submit them to the administration. The rest will be taken care of them automatically. Following are the documents that are needed to ensure a hassle-free issuance of your license:
Signed and stamped request letter
License copy
Establishment card
Passport copy
One photograph
Business plan
You submit all these to the office, and you can effortlessly get your business set up in the AFZ in approximately 2-3 days.
Low costs
Another merry reason to choose Ajam Free Zone for the first time and experienced entrepreneurs is the low cost. No wonder it comes in the list of the best traders in the UAE.
They provide you with cost-effective methods to set up your shop for your business. The cost is independent of the immensity of your great business startup as this particular freezone welcomes all kinds of businesses.
Ajman Media City Free Zone especially believes in helping and working with small setups with a tight investment plan and ensuring that they have the best experience while running their businesses.
Many free zones do not prefer working with businesses that start on a small scale. This makes Ajma Ajman Media City Free Zone Makateb special and the best as they help you take your business to great heights without considering the amount involved.
Best Locations
Every entrepreneur dreams of setting up their shop in an area where the shop is highlighted. Moreover, they wish to set up their shop to attract people to visit and buy from them.
This is where Company Setup Ajman Media city steps in. They work on getting a feasible and highly strategic location that would end up being perfect for your business. All the businesses that have been set up with the help of Consultation result Ajman media city have had major profit gains since the day they started their business in the United Arab Emirates.
Ajman Provides is considered ideal for entrepreneurs who start their businesses, especially businesses related to imports and exports.
Ajman Media City Free Zone is close to two of the major international airports, the Sharjah International Airport and Dubai International Airport, located in the UAE.
Also, it is close to four major ports in UAE, and they are:
Khorfakkan seaport
Seaport Khalid
Seaport Rashid
Ajman seaport
The area is also connected to major Countries like:
Kuwait
Qatar
Europe
Iran
Saudi Arabia
And many more.
Easy Visa Options
Some more great news for entrepreneurs setting up their businesses or companies with AFZ is that they will have multiple visa options and packages.
There are two major packages, and they are:
Smart Package: This Smart Package gives the business owners three visas at one time
Executive Package: This Executive Package gives five visas to business owners at one time.
Low Nationality Issues
People facing issues regarding their visas can submit their visa approval applications and get them processed with the immigrant office of Ajman. Through them, you will not have to pay any money to the organization or cancel your visa if you have one currently.
Ajman Media City Free Zone For Everyone
Many entrepreneurs want to get their license for trading through Ajman Media City Free Zone because they take care of all the needs and requirements of the business owners and help with all the trading as well.
Ajman Media City Free Zone Makateb provides two main types of licenses to the Entrepreneurs, and they are for professional dealings and dealings with industries.  These are much better for entrepreneurs compared to numerous free zones in the UAE.
This fact makes Ajman Media City Free Zone the perfect free zone for entrepreneurs to share their ideas with other businesses, share their interests, and grow accordingly.
Corporate Bank Accounts
With the Consultation from Ajman Media City Free Zone , choosing the right bank for you and your business has become easier. The consultants at AFZ guide you properly with the process of opening a corporate account with the best bank that there is. The best part, Ajman Media City Free Zone consultants also offer to attend all the meetings concerning your business with the bank to make things extremely easy for the business.
Dependents
Once you register your business with the AFZ, you will be at ease. Not just for your business but for your visa and for the visas of your family as well. As we said, Ajman Media City Free Zone Makateb takes care of everything for you. The organization allows you to easily sponsor anyone from your family and other acquaintances, and even your office employees that you want to place in your business.
The only important thing is that you should fulfill all the requirements to be the person who can sponsor visa applications for their family. The requirements include a salary between 3000-4000 AED and a place that can easily accommodate your family.
There are many other things such as:
Medical tests
Visa stamps
Emirates ID
Status adjustment
Etc. But if you leave it to the Ajman Media City Free Zone Ajman Media City Free Zone , you do not have to worry about anything. They know how to process everything smoothly and give you the results. The only thing that you are required to do is to make sure that the dependent that you sponsor follows all the requirements that allow their entry into the UAE.
Some more benefits
100% ownership of investors
100% profit returns
Economical rents
Affordable buildings and power supplies
Less to zero taxes and duty on imports and exports
What are you waiting for? Get yourself registered now!