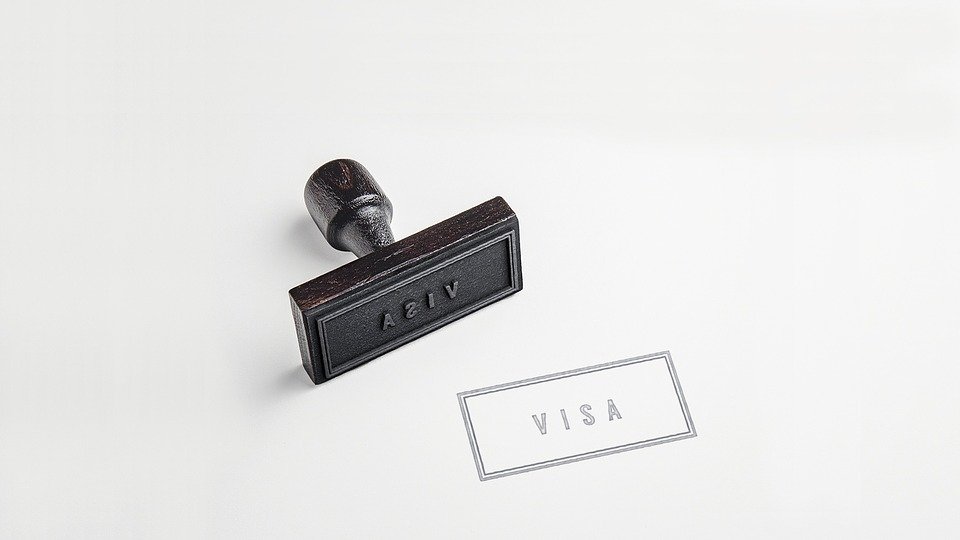 How to Change Employment Visa to an Investor Visa in UAE?
Investor Visa in uae Any person who wants to start a business in UAE, whether in Ajman Media City Free Zone, Dubai Marina or anywhere, must have a residence visa and trade license. Procuring these is no piece of cake for any foreign national. Things aren't any easier for those already working in the UAE either. They have to get their employment visa canceled, and need to apply for a new one.
Canceling your visa and applying for a different one requires both time and money. The entire process can take up to 60 days on an average, but there are speedier options available.
Any expat who is planning to leave their job to start a business in the UAE, here is what they need to do:
Cancellation of the current employment visa
Only an employer can cancel an employment visa, that is, if it is still valid. After cancellation, an expat can only stay in the UAE for 29 more days, during which time they need to secure a new license or at least change their visa status.
The visa cancellation will be processed through the Freezone authority like those in Ajman Media City, depending on if the visa is issued through a freezone entity, or through a registered typing center.
During this time, they would have to hand in their Emirates ID card and passport, unless the whole process is being processed online like in Dubai.
Avoid making any plans of leaving town during the whole process. Also, try to forward your case to the immigration department during the time you know it is not a slow time like Eid or Ramadan.
Things that can cause delays and problems in the visa cancellation:
Unpaid traffic or any other fines
Expired vehicle registration that is not canceled or renewed
A visa of any dependant who falls under the sponsorship must be canceled or put on hold. However, putting visas on hold requires special approval and is only kept into consideration if they plan to stay in the same emirate.
E-Channel Registration
E-Channel registration was started by the UAE government to make the whole visa process much easier and streamlined, by eliminating the need for excess paperwork. However, this is only applicable if the firm is being set up outside Dubai.
The E-Channel registration is a simple process. All that needs to be done is to visit an approved typing center or freezone authorities and ask them to process the company's registration. This requires a compulsory fee if AED 2,500, along with a refundable security deposit of AED 5,000.
Entry permit
An entry permit is like a temporary employment visa which is valid for only 60 days. The application for the entry permit can be done through DNRD (only for Dubai firms) or the E-Channel. Also, travel should be avoided during this time, so no unnecessary delays take place in the overall process.
The entry permit is issued between 5 to 15 working days, depending on the jurisdiction and emirate is falls under. The time period for the issuance of the entry permit can be reduced by applying for an express, which costs more than the regular one.
Changing the status
'Status Change' or 'Status Adjustment' refers to the entry permit's activation. This compulsory step needs to be completed immediately so the overstay fines stop incurring. There is three-way in which a status change can be completed:
In-country Status Change: Visit a freezone authority or registered typing center with your entry permit and original passport. The cost of this is between AED 700 to AED 1,000 and can take up to 1 to 5 working days.
Out of Country Status Change: A person who is traveling, can activate their entry permit at the airport. The documents required are the passport and a printout of the entry permit. These documents need to be taken to a manual passport control counter.
Border Run: Only those people who are eligible for a visit visa on arrival can make use of this entry permit activation method. A person can activate their entry permit at the UAE border point by exiting and re-entering the border with the printed entry permit and passport.
After the entry permit is activated, traveling out of the UAE becomes out of the question, until the visa stamping is done.
Emirates ID registration
The Emirates ID card is linked to the residence visa. It must be carried by all UAE residents at all times as it is required in completing tenancy agreements, opening bank accounts and more. The validity of the residence visa and Emirates ID card coincide.
The cost of this is linked to its validity so it can range from anywhere between AED 171.50 to AED 371.50. The Emirates ID registration can be processed through a registered typing center or online.
Anyone applying for an Emirates ID for the first time needs to complete a biometric procedure at an Emirates ID service center. The biometric procedure includes an eye scan, along with taking the fingerprint impressions and a photograph.
Medical examination
Medical examinations are carried out at preventive medical centers. Anyone who needs to undergo a medical test needs to take their documents along with them to the center. The examination lasts a couple of hours where a number of different tests are conducted, the results of which are back after three days. People can receive the results back within a day; however, that requires them to opt for the pricier VIP service.
Residence Visa
The final step after which a person is legally allowed to reside and work in the UAE, is the stamping of their residence visa. This step is just a formality since it occurs after the completion of all other processes.
The visa stamping takes between 3 to 15 days depending on the jurisdiction or Emirate it is applied in. The original passport along with other required documents needs to be submitted to the registered typing center or freezone authority. If a person is applying for residence in a freezone like Ajman Media City, then their stamping would be handled by Ajman freezone authority. Similarly, anyone applying for residence on the mainland will approach registered typing centers.
A necessary requirement that can turn into a delay is that the passport needs to have a validity of at least seven months, along with three empty pages that will be used in visa stamping.
If these steps are followed by the book and there are no complications in your case, then the whole process would be completed within two months. First-timers should keep in mind that they need to visit the UAE at least once in every six months, otherwise, their residence visa would become invalid.