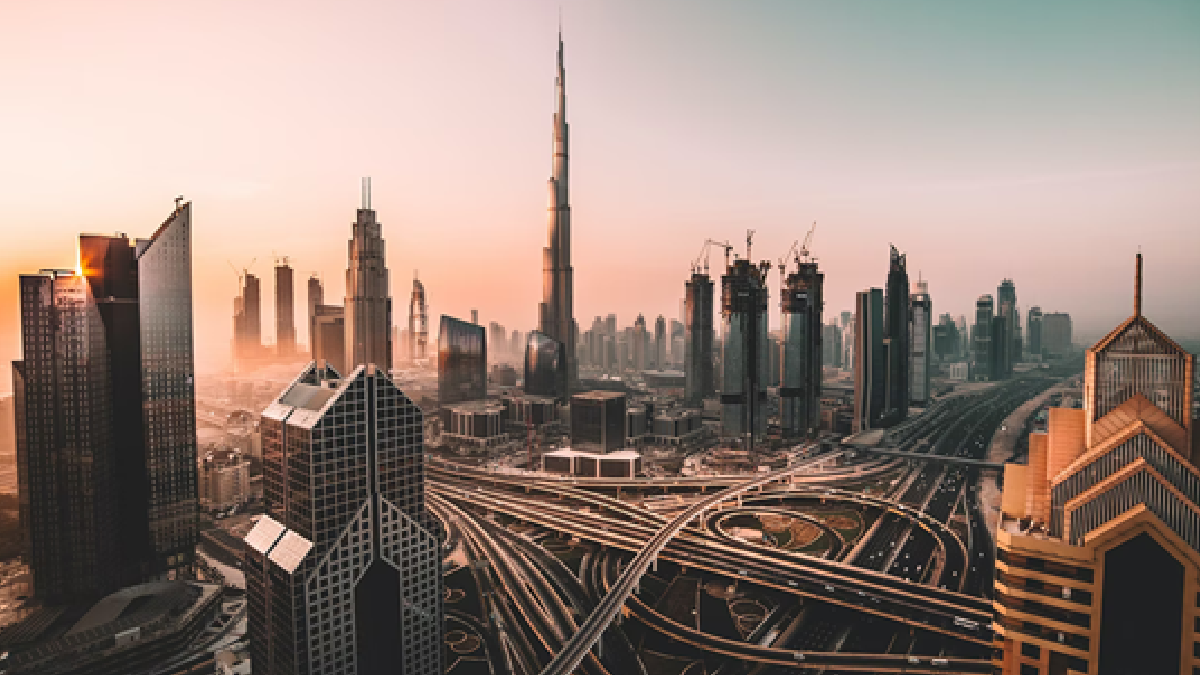 Getting a License The Same Day In UAE-Dubai Just Got Easier
Dubai, the city of beautiful Skyscrapers, luxury living, safaris, tourism, and endless opportunities for aspiring. Many people have moved to the UAE to establish themselves. Why shouldn't they? They have all the reasons to move to the UAE and live the luxurious life they've always wanted.
We've all heard endless success stories of people making a life for themselves in the UAE. These stories, we're sure, must have inspired you to consider moving to the UAE and making the same living for yourself and your family.
Starting and establishing your business in the UAE for a newbie is becoming easier with every passing day. This is, of course, because of the Free Zones available in the cities of the UAE that help people with their businesses and trade. The best one is the Ajman Media City Free Zone Makateb.
Ajman Media City Free Zone Makateb
Ajman Media City Free Zone Makateb is like a golden treasure box for businessmen and entrepreneurs looking forward to starting their own company or organization in the UAE.
Ajman Media City Free Zone is an economic world in itself in the UAE. It provides several services to businesses that are registered through them to grow and earn in the UAE.
Registering your business through the Ajman Media City Free Zone allows many benefits to business owners. If you're looking to start your own business, you should consider registering with Ajman Media City Free Zone.
Benefits of Ajman Media City Free Zone
Following are the benefits you'll get when you register your business through Ajman Media City Free Zone Makateb:
Less to zero corporate tax
Offices and shops on very low rents
The best location for business
Very less cost of traveling
100 percent ownership of the business
Instant License opportunity
100 percent profit guaranteed
Instant License
Ajman Media City Free Zone in the UAE offers an option for an instant License. This is majorly for the two categories, and that is commercial and industrial license.
Ajman Media CityFree Zone can provide you the license in less than 10 minutes.
This license helps with the growth of your business and helps to grow the economy of the UAE.
Benefits of Instant License
Following are the benefits of Instant License by Ajman Media City Free Zone:
You can submit the application either online or in-person
This does not require you to register your business name immediately
Same day issuance ensured
No rent is taken for the first year of business
Who Can Get The Instant License?
Instant Licenses can only be obtained by the following businesses or people:
A civil organization
Property-ship to the owner
Liability company
One thing that should be kept in mind is that the Instant License can only be given to people who want to trade only in the UAE. Businesses that want to carry out trading outside of the UAE need approval from the government, which takes some time.
Documents Required for Instant License
When applying for the Instant License, the Ajman Media City Free Zone does not require any additional documents. It just requires your original Id card to get a pass Id for the UAE.
Types of Licenses
With Company setup Ajman Media City you can get any license easily, and that too within a day.
Following are the types of Licenses you can get with Ajman Media City Free Zone Makateb:
Industrial License
Service License
E-commerce License
Industrial License
Industrial License is best for businesses that require manufacturing to be done in the Ajman Media City Free Zone Makateb. This helps the license holders to perform multiple functions such as:
Manufacturing of goods
Export of products in other countries
Import of raw materials for manufacturing goods
Commercial License
Commercial licenses are only for importing and exporting products, goods, and entertainment in the UAE. This is beneficial for entrepreneurs and business owners who want to start on a small scale.
Service License
This type of license allows the license holder to carry out decided and mentioned operations in the license documents when giving the license to the company owner.
E-commerce License
This license allows people to carry out any kind of business online, promote their business, and earn great profits from them.
Documents Required for Licence
To acquire your license from the Ajman Media City Free Zone, you need to submit a few documents to get it hassle-free. Following are the documents that you need to get the license:
A request letter that includes an application for acquiring the license and your business plan. This should be stamped and attested
Passport copy
Your photographs
Establishment card
Take all of these documents and submit them to the administration office. They'll process all your information, and you will get the license within 24 hours without any delays and hassles.
License Renewing
You can easily get your license renewed from the Ajman Media City Free Zone. You get a time of a month after your license expiry date in which you can visit the office and get it renewed.
Ajman Media City Free Zone requires you to come to the office and re-sign the documents for a hassle-free renewal.
While renewing your license, if you want to add or change anything in your documents, you can do so at that time.
What Happens When You Get The License?
Once you get the license, you will:
Receive work permits
Become a member of the Dubai Chamber
Receive an establishment card for GDRFA
Getting a license with the help of Ajman Media City Free Zone is the easiest. That is why it is considered to be the best economic zone in the UAE. A number of businesses have been registered through Ajman Free Zone in the UAE and are flourishing.
If you're still doing thorough research on starting your business in the UAE, you should visit the Ajman Media City Free Zone Makateb to get further details. This will help you get a clear idea of how to proceed with your business. Do not delay this any further, and get your business running with Ajman Media City Free Zone now.