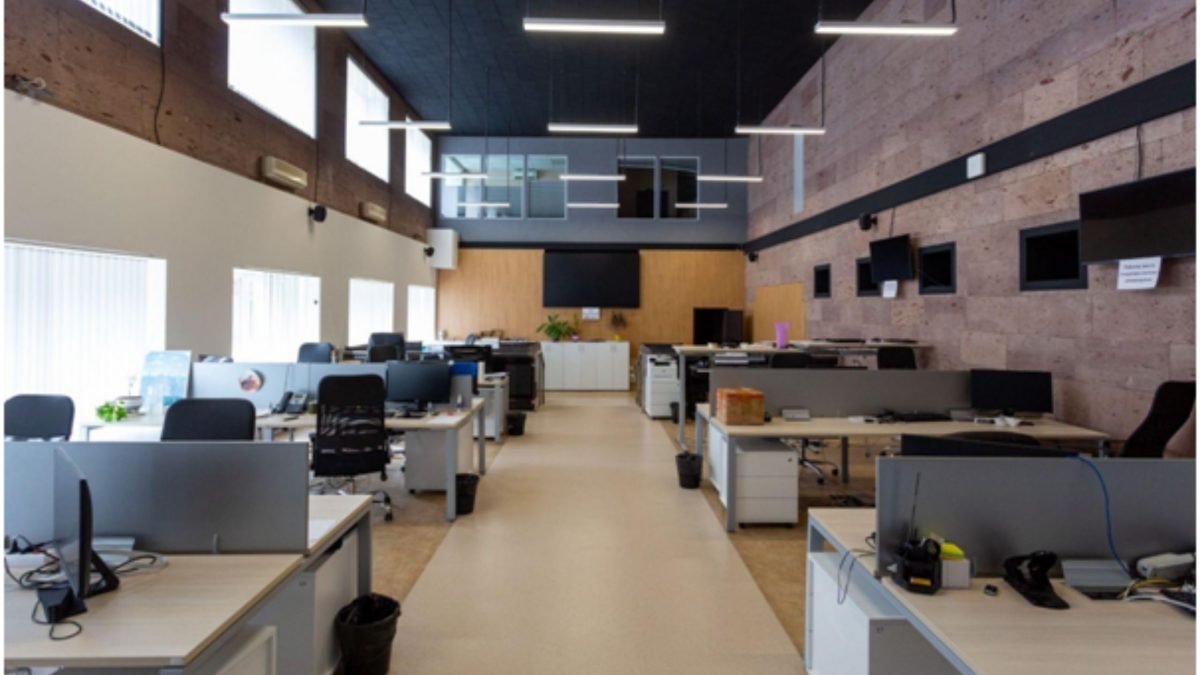 How To Choose An Office Space In The UAE?
Starting a business anywhere in the world can be quite challenging if you're a newbie in the business world. It comes with its own set of challenges and situations that you may face to get your business on track and start earning a good profit. Challenges such as the investment to be done, the target audience, how to choose an office space in UAE, etc.
It's comparatively easier for people who have a great knowledge of how business tactics work, but if they're planning to extend their business, the challenges remain the same.
However, with the right people to help and guide you, all these challenges merely seem like a small problem. If you're a business owner wanting to start or extend your business in the UAE, you've made the best decision. We have pressed enough on the matter already on how UAE is the best country to start one's business. With the help of a company setup Ajman media city freezone, you can easily get on with your business.
How To Get Started?
Starting a business in the UAE involves getting a visa to enter and stay there. This is where you must get associated with Ajman Freezone Makateb to make your life much easier.
For starters, apply for a visa and get your business registered with the Ajman Free Zone Makateb.
Their services are up to the mark, and they can easily process your applications within a day or a maximum of two days. Isn't this amazing?
Office Space
Ajman Free Zone does not only help you with getting started with your business or getting your visas, but they also work with you till the very end to resolve all the possible problems you might face. They not only make sure your business is registered and starts running, but they also help you with financial matters. They even attend meetings with your investors to understand and set everything for you.
They ensure that the business is a hundred percent on your name, you receive the entire profit, and provide you with the best office or shop place to kick start your business.
Depending on the nature of your business, Ajman Free Zone Makateb helps you find the perfect location and shop or an office whatever you need to get your functions started. Though all the areas in UAE are best when it comes to business, the perfect location remains a top priority when starting a business.
Factors To Remember When Choosing An Office
Since your business and its success depend mainly on the target audience and location, you must work a little extra to find the perfect spot and set it up to attract people.
Following are some factors that you must keep in mind when choosing an office space:
Your office space should be well set-up as we've already mentioned above. A good office has charm and catches the human eye; hence it doesn't require much marketing.
When choosing a space, you must consider your rival brands. Too much competition in one place is not good for your business.
Atmosphere and ambiance matter as well. Don't forget to check the place out for these two factors.
Your office should be located in an accessible space that is convenient for everyone.
Perfect locations may cost you a fortune at times, but Ajman Free Zone can help you get the best location in the minimum price range to avoid going bankrupt because of the high rent and other facilities.
Buying An Office Space
As mentioned earlier, when getting office space in the UAE, all the cities are considered best for business development and growth. UAE, without a doubt, is considered a hub of opportunities and endless chances for people to make a life for themselves.
Following are some pointers to focus on when making your transaction for buying an office space:
Budget
Size
Location
Authority
Budget
UAE is the most prestigious country to start your business and has endless areas where you can rent or buy office space for your business. Of course, you may have a lot of money, but still, it is highly recommended to outline your budget. Budgets help you keep a check and balance on how much you're investing, so you may be able to get it all back in the shape of profits.
You can always take help from Consultation result Ajman Media City to formulate a budget that you can strictly follow.
Size
When purchasing an office space, you must consider the size of the area if your business does well in the future, which of course, it will because we've not heard one unsuccessful business story from anyone in the UAE. You might even want to expand your business.
For this future expansion, first, make sure that you have enough space to start a small setup which you can turn into a bigger setup later on.
Location
You might think that location does not matter, but there is nothing more important than considering the location where you're opening your office. Choosing a prime location is not a problem in the UAE anymore.
This is because UAE offers numerous crowded and prime locations, which are deemed perfect for any business owner to open their office and attract a high number of customers in seconds.
We recommend that you spend extra time if required when choosing the location of your office. This is because location plays a vital role in promoting your business and giving back whatever you spend on your business from the start.
Opening an office far from crowded places where people have to travel a lot to get to your office, your business might face issues.
Ajman Free Zone Makateb plays a vital role in helping you get the perfect location for your business, that too at affordable prices so that you can focus on attracting customers and growing your business rather than worrying about the location.
Authority
If you are not registered with a free zone, getting approval from the authorities to start a business in the UAE can be a big hassle.
This is why it is recommended that you get yourself registered with Ajman Free Zone Makateb. Getting your business registered with this free zone eases and takes off some extra work from your to-do list.
Once you are registered, dealing with the authorities, getting you the trade license, getting approval for the location where you want to set your business is no more your problem. Ajman Free Zone will handle all this for you and present you with the final result.
There are endless businesses that started with zero in the UAE and are a big thing among people now. So this is the best thing about setting up an office in the UAE, and you get maximum benefits in less time frame because of the permanent solutions and facilities you're provided by the Ajman Free Zone.
The points mentioned above are important aspects that you must always keep in mind if you're new in the business world or even if you're thinking of expanding your already existing business in the UAE.
We recommend going forward with free zones where we highly recommend Ajman Free Zone Makateb and trust them with your business to help you reach maximum heights.