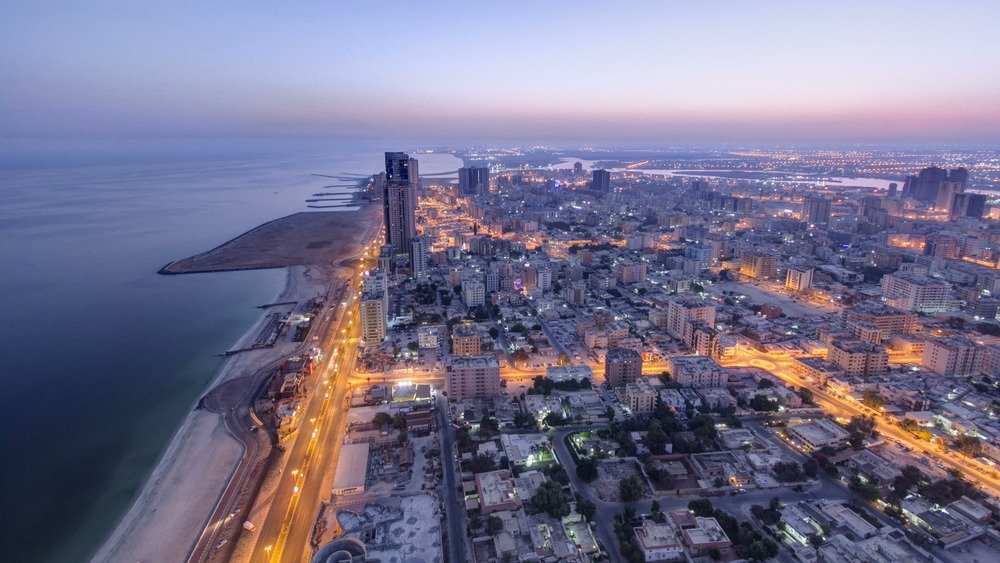 Top 5 Reasons to Open a Travel & Tourism Agency in Ajman
Travel agency in dubai ,In contrast to Dubai's and Abu Dubai's glamour and luminescence, Ajman Media City Free Zone has a picturesque charm. That is why, Ajman has been receiving its fair share of attention from international tourists, and travel and tourism business in Ajman has been thriving as a result. Here are the top 5 reasons as to why Ajman could be the ideal place to set up your dream travel and tourism firm:
Ajman Government's Incentives to Promote Tourism
In line with Ajman Vision 2021, Ajman authorities are hoping to attract and receive 700,000 visitors. To facilitate this goal, the Ruler of Ajman, Sheikh Humaid bin Rashid Al Nuaimi, issued a decree in 2018 to reduce the fee paid by hotels and tourism companies from 10% to 7%. Furthermore, Ajman Tourism has start an incentive in 2019 in collaboration with My Booking Rewards called 'Ajman Rewards'. Under this incentive, the top booking agent in the UK bringing the maximum number of visitation to Ajman is going to be rewarded with GBP 100 (USD 123.64) every month.
Something for Everyone
Ajman has retain its magnificence and the old world charm despite the surrounding commercialization. It has picturesque architecture, beautiful mosques, mysterious archaeological sites, sprawling beaches and a world-class museum. It is also an oft-favor wedding destination. Conventions and conferences also often take place here. Hence, a travel and tourism business in Ajman Media City Free Zone wouldn't find itself short of tourist attractions or visitors.
Ajman – An Ideal Spot for Halal Tourism
There is an increasing interest of Muslim tourists in destinations offering halal tourism experiences. As per the State of the Islamic Economy Report 2018/2019, the spendings in this sector is suppose to go to $274 billion by 2023. UAE was been catching up on this trend gradually and Ajman Media Free Zone is not far behind in this regard. For instance, Ajman Palace Hotel's unique selling point is its halal-friendly positionality. This 5-star hotel is alcohol-free and family-centere. It is a popular choice for tourists from Central Asia and other countries or those who want a strictly Islamic experience at their travel destination.
Ajman Media City's Popularity with Internationalist Tourists
Travel agency in dubai Ajman's popularity as a tourist destination is growing rapidly. According to Ajman's Tourism department report, in 2019 Q-3 alone, 133,159 tourists arrive in Ajman. By nationality, the highest number of guests according to nationality were Asians and Africans and the lengthiest stay was of that of European tourists.
Cost-Effective and Friendly Business Set-Up Procedures
Ajman government is actively involve in providing tourism-related start-ups and businesses with a tax-free environment and incentives. The bank guarantee (AED 100,000 and AED 600,000) previously require for issuance of all types of tourism licenses has been waived off. Also, the documentation requirements for issuance of license have been relax too.
Conclusively, Ajman is a tourist destination growing in popularity and there is phenomenal growth opportunities in this sector. Thus, for businesses wanting to set up a travel and tourism agency, Ajman Media City Free Zone is the most suitable option. Makateb, the leading business set up firm, can simplify the process of your travel and tourism business formation in Ajman Media City Free Zone. Get in touch with our experts for company formation and business setup options and PRO & Visa Services.