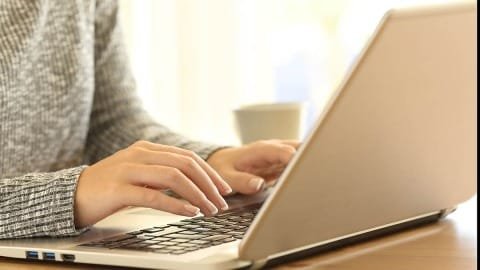 Freelance Work Permits in the UAE
Freelancing in uae Yes… Who doesn't love to be their own boss, but it becomes more of a challenge when you lack the skills and the technique to work freelance. However, if you are equipped with all the tools and techniques necessary to start freelance work, amazing business opportunities in Dubai are waiting for you.
Starting and working freelance in the UAE has become more affordable now that it has launched a new scheme, inviting freelancers to contribute and profit from the economy. You will be required to have all the necessary documentation ready, but it is easier than you think.
Your Freelancing Options
The UAE allows two career paths when it comes to freelance, i.e. Education and Media. So, if you are a researcher, and education advisor, an eLearning advisor, an actor, a journalist, screenwriter, PR agent or associated with the two sectors above in any way, you have the green signal to apply for a freelance work permit.
What will I need?
You will need a work permit as well as a residency visa to work as a freelancer. The free zone cities that allow to do freelancing in uae include:
Dubai Media City
Dubai Production City
Dubai Design District
Fujairah Creative City
Abu Dhabi Twofour54
Dubai Studio City
Dubai Knowledge Park
Dubai International Academic City
The permit will set you back AED 20,000 and will have to be renewed annually.
The New Scheme launched by Dubai Internet City (DIC)
A scheme recently launched by GoFreelance, in partnership with the Dubai Creative Cluster Authority will now allow the residents to apply for online permit by just paying AED 7,500, which is a 70% reduction in the previously quoted price. It will even allow you to sponsor your family members. The aim is to enable independent entrepreneurs and professionals to look forward to starting a business in Dubai. You will need a passport, visa and a business plan if you are not already under a spouse or parent visa. In case you are already on a family visa, you will just have to apply for the Telecom permit. You will also need a No Objection Letter (NOC) from the sponsor.
In case you do not get the NOC, you will have to go through the usual process of applying for a visa and pay AED 3,250.
Why select the Free Zones?
The most attractive aspect of the Free Zone model in Dubai is that you will be exempt from income tax in the first 50 years your business is in operation. So, you will get to keep all the income to yourself and live large. Moreover, you neither have to file a tax return, nor maintain your accounts, nor arrange for audits.
How will I get paid?
The most common way used worldwide is wire transfers or PayPal. You can even use Western Union. You can even try TransferWise! In any case, you will have to be aware of the exchange rates and any fees that will be charged by these financial institutions.
It is time you jump on the opportunity and get a taste of being your own boss.
For more information, stay tuned for more blog posts.
Ajman Media City Free Zone | Dubai Office (MAKATEB) – We Make Entrepreneurial Dreams Come True!