How to Fund your Entrepreneurial Startup in UAE
Startup in UAE, Every entrepreneur knows that it takes money to earn more money! Without proper finances, no startup can survive for more than three months. Before you plan on setting up a business in UAE, you must calculate how much finances are needed, how would you accumulate the huge amount of capital required to set up your business. Although there are many profitable business opportunities in the UAE to venture into, you cannot go unplanned.
Here are some of the ways you can generate that sizable amount of money. Choose the one that suits your business model and put it into practice to gain the funding for your business setup in UAE.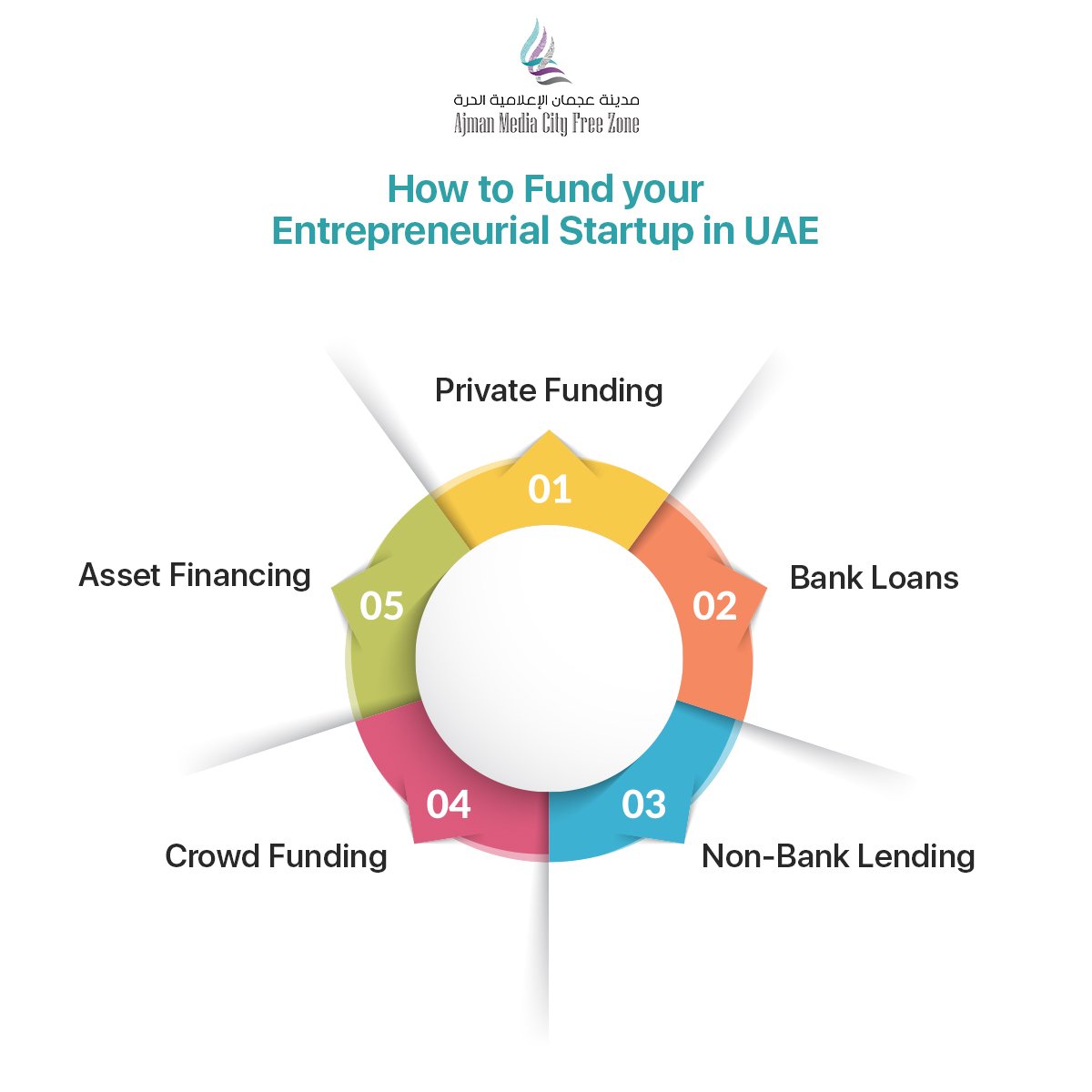 1.   Private funding:
While setting up a business in the UAE, the first financers who come to mind are your family and friends. They are the people you expect to offer you the contribution before you consider other avenues of funding. However, the only risk involved while asking your family and friends is that it could ruin your good relationship in case the business suffers a loss. To avoid running your relationship, you can create a business prospect for them as well, offering shares into your business. This private funding is legit and would put your financers into ease as well.
2.  Bank loans:
It is a common misconception that getting a loan from the banks in the United Arab Emirates is nearly impossible for startups. When you go to business registration professionals as Ajman Media City Free Zone for advice, you will learn that there are ways to get your loans approved from the bank. One of the points you need to cover is to have an immaculate credit score to get the required funds from the bank.
3.   Non-bank lending:
Due to the fear of facing difficulties in acquiring bank loans for starting a business setup in UAE free zones, most entrepreneurs opt for non-bank lenders. With the help from these lenders, entrepreneurs can obtain a 5 to 6-year funding required for a business setup in UAE. There are different types of financing agreements that are formulated in this scenario; you can choose to make it under your mutually approved terms and conditions
4.   Crowdfunding:
Another way to generate funds for setting up a business in UAE is through crowdfunding. In the UAE, there are plenty of platforms that enable startups to acquire private investment. However, they need to have the ability and the skill to promote their business idea on social media to generate interest of the investors. There is a risk with crowdfunding. If you are following an equity model, there is a chance you may have many investors on your books that may interfere with your corporate operations.
5.   Asset financing:
SMEs and startups requiring working capital or a cash loan to purchase things, for example, vehicles, equipment, and the plant should keep asset financing as an option for funds. This form of financing is a better option when purchasing movable and tangible assets for your business setup in UAE so you can easily run the day-to-day operations of your business.
Trying to arrange for funds for your business setup in UAE on your own can be challenging. Contact Ajman Media City Free Zone | Dubai Office (MAKATEB) to learn more about how the best decision for your business. We look forward to hearing from you.