How To Get A Freelancing License In Dubai?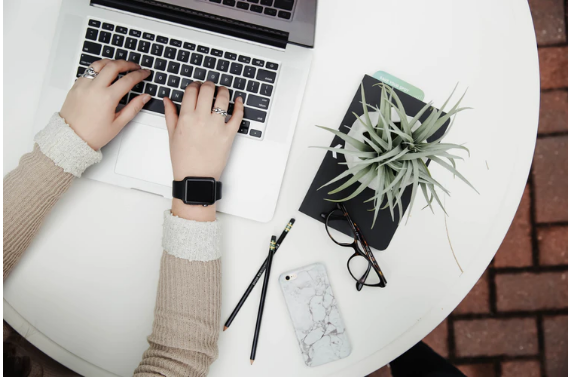 We all dream big, and to hit the charts, it is necessary to take concrete steps by taking your business in a country with a broad market and larger profits. Undoubtedly Dubai-UAE has made a mark globally by offering profits maximization probabilities for the businesses. Here is a complete step-wise guide to set up your freelancing business in Dubai, Sharjah, Ajman, or Abu Dhabi.
UAE Has An Incredible Tax Regime – Freezone
Dubai is well-equipped with global franchises, legacy, and newly developed businesses, which makes it a golden apple for businesses. According to a survey, the UAE has been the top export market of the USA in the Middle East Africa region for the last seven years. This statement is enough to confirm your decision to flourish your business in the UAE.
Moreover, the UAE has provided free zones for economic growth and harmonization in industrialization. Free zones are economic free zones where very little to no taxes are imposed on business-like in Ajman free zone, Abu Dhabi free zone, Dubai Freezone.
However, to launch your business in a tax haven, some legal formalities are to be done, such as attaining a license that will permit you to practice or form a company in Dubai. License is a legal permit that certifies your company, identifies your business, and makes you accountable for the outcomes of your business.
Furthermore, there are benefits to setting up Ajman business, especially in Ajman media-free zone where there is no tax imposed. Except for the business owner or its sponsors or partners, no one is getting the profit share and can enjoy the generated profit with no hidden taxes. Moreover, the free zone company setup in UAE also has the advantage of negligible restrictions on foreign currency exchange.
Types Of License In UAE
Every business comes with its uniqueness, therefore, before you apply for a license, make sure to outline the nature of your business, and there are 20000 categories to choose from. UAE government has divided it into three broad categories, which are:
Commercial license
Professional license
Industrial license
For clear insight for trading such as importing and exporting goods, there is a commercial license. However, a professional license is required for marketing and consultancy services, and UAE provides an industrial license for manufacturing goods.
Steps To Get A License
Determine and outline the nature of your business. It should be brief and clear. You may also take the help of business formation companies.
If you are new in business, select an appropriate company name. UAE has many name conventions, and if you are stuck somewhere, it's never too late to take help from company formation websites like Ajman media city's free zone website.
In the memorandum of Association MoA, sign up the lease document in a public notary.
They will hand you a list of documents required, process the needed documents, and pay the voucher fees.
Apply for a license by filing the initial request form with DED and pay the license fees to get a license.
Meanwhile, apply for approval from the Name Board.
As soon as you get company name approval from the Name Board, apply for an establishment card.
If the nature of your company is digital, that does not require immigration of employees, and then this step is not relevant; otherwise, here from the Ministry of Labor, obtain approval for employees.
Underline the economic activity of your business and, on the other hand, get the stamp on the visa of your employee from the immigration department.
Now, look for the local sponsor, and as soon as you find one, proceed to the next step.
Get a company registration application, submit it to DED and a proposed company name, and notarize these documents from MoA.
The Chamber of Commerce and Industry issues a trade license, for which you need to file the company documents with DED.
Registration of company trade name.
Obtain initial approval.
Get approval from the Municipality for your business location to get inspected.
Documents Required For Registration
Photocopies of the signed lease contract, blueprint of the plot (if any), memorandum of association and letter from the bank dictating the deposited amount or balance sheet, passports and naturalization certificate, and NOC from your sponsor(if any)
Technical valuation report.
Ministry of Economy and planning approval.
Registered trade name certificate.
Bulletin board form.
Freelancing In UAE
UAE, due to its simpler rules and regulations, broad market, the hub of marketing for many nations, is the main attraction for freelancing. Easy to get freelance visa Dubai also is one of the reasons that UAE is considered the best place for freelancing. Since freelancing is increasing day by day, the UAE provides free economic zones to aid freelancers in starting their businesses here. To fill its market with more lucrative and innovative ideas and to decrease the load of labor. It also has widened the scope of freelance jobs in Dubai. All the procedures to get a freelance permit are online.
Steps To Getting Freelance Visa UAE
Dubai
Log in to freelance.ae, Tecom authority of Dubai handles this website join in the freelance community which will respond in 5-7 days.
As soon as you get the response via email, sign up by submitting your original passport. Dubai free zone visa cost is about AED 7500 annually.
In this step, apply for an establishment card by submitting a freelance license and UAE mobile number; the cost is AED 2000, which is to be renewed biennially or after every two years.
To get an employment visa, submit an original passport, visa, passport photo, valid medical insurance; Dubai free zone visa costs AED 5000 to be renewed every three years.
Four bodies are involved in this process: Dubai Media City, Dubai Internet City, DubaiKnowledge Park, Dubai Design District.
Ajman
Documents required are the same i.e., Valid passport or visa, sponsor NOC (if any and colored photographs. Ajman is the cheapest among other free zones in UAE Ajman media city free zone visa costs $1643.
Sharjah
Documents requirement is the same: they need a copy of your visa passport, NOC from your sponsor(If any).Sharjah Freezone license visa cost is AED 5700 approx.
Abu Dhabi
Abu Dhabi has offered a new freelance license where you do not require any local sponsor. It covers 48 business activities, and you can work from your resident or any other authorized location. Freelance visa Abu Dhabi cost is about AED 4960 to AED 6340 depending upon the eligibility.
The Oil-Rich Persian Gulf is rapidly modernizing its economy and is in dire need of skilled workers. UAE launched various programs to attract skilled personnel, providing free zones to startups or new or old businesses. Owing to the recent rise in digital media, UAE now approaches freelancers skilled in Digital Marketing, e.g., Website Designing, Content Writers, IT, Media Management, etc. So if you are skilled in any of these or have a business plan of your own, it's never too late to join the increasing UAE market to enjoy its profits.