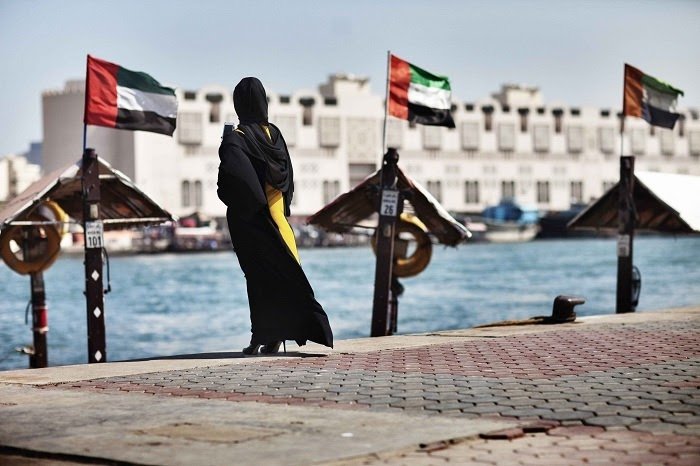 How to Get Freelance Visa UAE: Guide 2021
Freelancing Visa in UAE: 8 Effective Steps on How to Apply in 2021
UAE is home to nationalities from all over the world which brings numerous opportunities to apply for a freelance visa in UAE.
Creating glimpses of New York and London,
the gulf nation is absolutely income tax-free and has so much to offer.
But Before You Go For Freelancing Visa in UAE You need to see this
UAE is the land of beauty where the skies are always blue, ready to pour with happiness.
UAE is ranked as one of the five happiest countries of 2021.
Along with the beaches and weather,
man-made islands with the tallest tower, everything is beyond beautiful.
The population of UAE is around 10 million, while 88 % of this population are foreigners.
This makes UAE an exciting variety of food, culture and languages.
Life In UAE
Residing in the United Arab Emirates (UAE) is an exceptional experience and a good place to work.
UAE is divided into seven emirates, Abu Dhabi, Ajman,
Ras Al Khaimah, Fujairah, Sharjah, Umm al Quwain, and Dubai's spectacular business hub.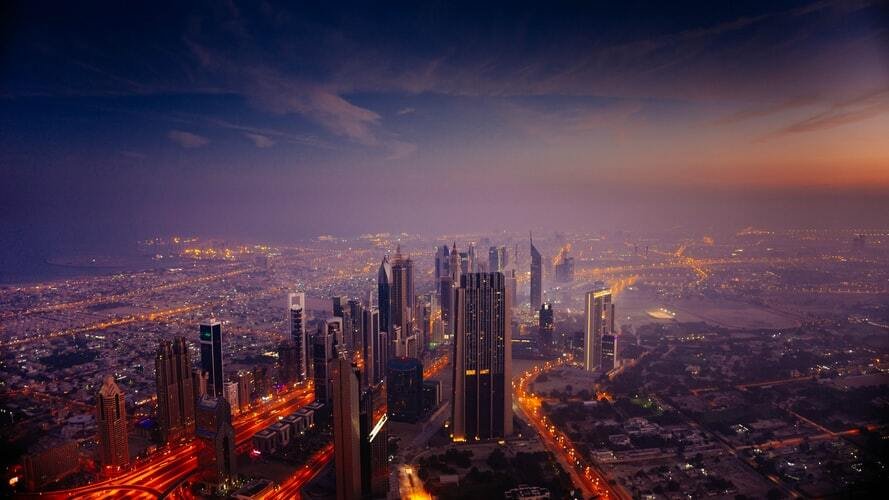 While the urban nerve centres of Dubai and Abu Dhabi are exceptionally delightful and amusing,
and the rest of the emirates have their reasons of being worth exploring.
Life in UAE isn't cheap;
hence it's highly recommended to be prepared for the expenses this country has kept for you.
Working In The UAE
Suppose you are planning to move abroad,
specifically in the city of the gulf and amid the most extravagant combination of beaches and desert.
In that case, you are most likely to end up choosing Dubai and Abu Dhabi as your workstations.
Dubai by far offers the majority of jobs in the United Arab Emirates.
Dubai is highly profitable with immensely low taxes and a remunerative lifestyle.
Keeping that in mind, Dubai is situated within a Muslim country,
its counterbalance with traditions and culture is held high in regard.
Hence,
it is very important for the newbies landing in the world-class city to have a clear venture ahead of them and be prepared for the city's demand.
Working as a Freelance In UAE
Freelancers work for themselves according to their regulations rather than being employed for an organization.
Yes,
they do work for them, but they are self-employed and better known as contractors or freelancers.
Despite the attractions of working in such a city as your boss, there are certain things you need to know before taking the step.
Requirements for a freelance visa in UAE
Work Permit
Working In Free Zones
Sponsorship Of Family
Bank Account
Freelancer Upgrading As Setup
Duration Of Process
Getting A Freelance License
Work Permit;
Freelancing in the UAE is permitted after obtaining the required approval and permit.
To work in the UAE, a work permit and residence visa is the initial requirement
to either work as a freelancer or associate with any company or organization.
Residence Visa;
Having a residence visa or a conditional residence visa sponsored by a father/husband does not fulfil a work permit requirement.
A temporary work permit can be obtained from the ministry of labor only if you want to get hired for six months.
Moreover, a part-time work permit can also be obtained to work for fewer hours or a part-time job from the company you wish to work with.
Now to avail of such circumstances, you need a NOC from your sponsor.
This requires genuine documents like a copy of your passport,
a copy of NOC, and a business plan.
Working In Free Zones;
Is it possible to arrange a free zone where you can easily control your business?
It solely depends on the kind of free zone you desire,
keeping in mind the cost it will bring all together.
It demands a yearly renewal of the license.
Other than that, there is no particular prohibition.
Sponsorship Of Family;
Freelancing in Dubai is not a permanent and steady job,
but it does not restrict you from keeping family with you.
The day you get your freelance visa UAE along with the salary commitments,
you can sponsor your family members too.
Bank Account;
there are much more complicated issues other than freelance license UAE.
Getting an organized corporate bank account,
especially if you are a freelancer in Abu Dhabi or Dubai with a free zone setup,
you will perhaps get associated with the city's most relevant bank.
Freelancer Upgrading As Setup;
Those freelancers in UAE who plan to continue and pursue freelancing after possessing freelance license UAE.
They can easily upgrade their freelance business license from UAE to a company license.
This gathers many benefits, including the allowance to apply for freelance visa Dubai and freelance visa Abu Dhabi.
Duration Of Process;
The freelance license procedure can take a maximum of ten days to get complete.
Getting A Freelance License;
There are qualified business setup specialists who can guide you more wisely
and efficiently because setting up a UAE company from the grass root can be challenging.
Applying for a freelance visa, obtaining a bank account,
and getting business cards, your specialist looks after everything and allows you to focus on the business's growth.
Resources;
The UAE's economy and the market of jobs support the fresh freelancers' websites in Dubai and the rest of the country.
There is an overabundance of online resources to gather work and connect with other freelancers in UAE.
UAE Freelance Website To Visit;
Media Bistro, Upwork, and Cloud Peeps are some of the few most renowned job-sites for freelancers to look upon.
Famous Freelancers In UAE;
Gincy George, an engineer with exceptional data processing skills-based in UAE.
Nasir Mehmood resides in Abu Dhabi, works as a freelance resume writer, and an expert at Microsoft software.
Sunish Mathew; living in Dubai for ten years working as SWOT analysis and financial analysis
Mahmood Tauqeer; works as a data entry freelancer in Sharjah
HOW TO WORK AS A FREELANCER IN DUBAI
Freelancing is extremely challenging yet brings out a lot in an individual and gives spectacular results if you do it with dedication and commitment.
To pursue freelancing in Dubai as a career, you need to follow a few steps;
Submit the form of freelancing
Mention your plan, with verified educational certification and a copy of your passport
Provide your NOC to get a transfer of residence visa to freelancer visa Dubai
A certificate stating a satisfactory bank record. 
Obtaining a freelancer license in Dubai is the initial condition and obligation to work as a freelancer.
To obtain that, apply for a free zone workstation.
Submission of application and verified certification and passport along with the necessary payments.
The certificate will be issued along with the freelancer license within 7-10 working days.
There are plenty of freelance websites in Dubai that can provide the correct guidance.
Dubai freelance visa benefits;
Although there are several benefits, a few begin with the authority to work for various companies.
It allows you to work as a contractor for companies anywhere in UAE independently.
Once you have a freelance visa in Dubai, you can easily sponsor your dependent and family member to enjoy life in the UAE.
Keeping in mind that it only allows the family members and not the employees.
Tags In