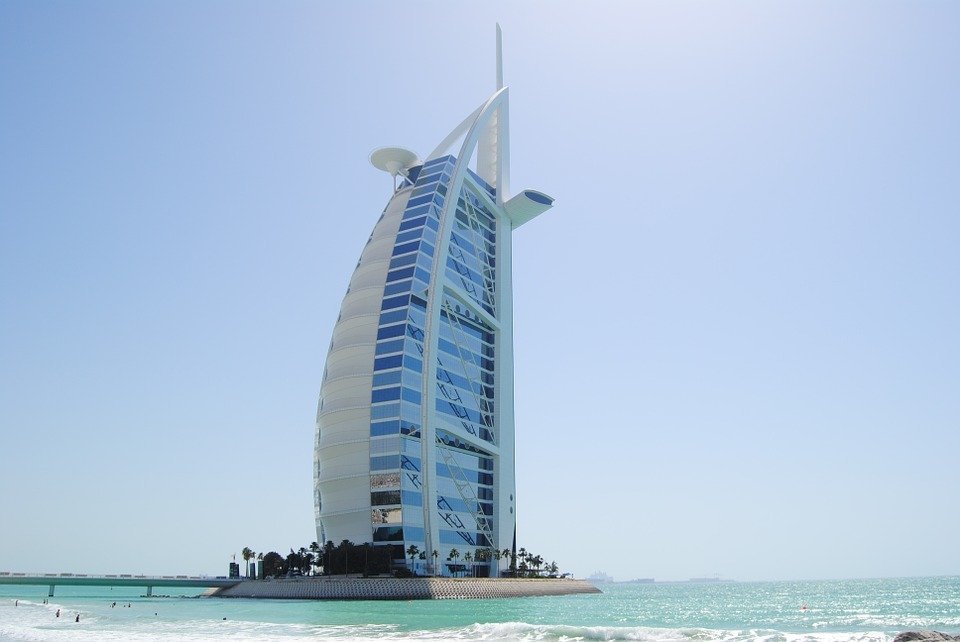 5 New Laws and Initiatives in the Favour of SMEs in UAE
Small And Medium Enterprises In Dubai ,UAE is the hub of business and trade in the Middle East and Africa (MENA) region. Despite being the most expensive country to set up a business, UAE attracts sizable foreign investments. Entrepreneurs are lured in by the advantages offered in freezones, business opportunities, and easy access to foreign and local markets, all of which makes for bountiful returns and profits, like in Ajman Media City.
UAE laws have greatly evolve over the years. While the punishments are still in place, leaders are launching multiple reforms and initiatives that fall in line with their vision for the future. This includes the establishment of a more viable and sustainable economy, through the eradication of any hurdles that might come into play in making business and trade activities harder for SMEs and start-ups.
Let's look at five new initiatives or laws that are establish to have a direct effect on entrepreneurs and small business owners:
UAE issues long-term residency permits
In the first time in almost a decade, the government of UAE has issued long term residency permits. The first ones to benefit from this policy were high net worth investors. Follow by high earning expats and tech entrepreneurs.
So far, five-year-long visas have been grant to entrepreneurs that were name in the World Economic Forum's Top 100 Arab Start-ups, along with others.
Reduction or cancellation of federal government services
According to the UAE Ministry of Finance, there has been a cancellation or reduction of up to 50% on 1500 government service fees. This will be effective from July 1st of the current year.
Out of the total number of service fees that are to be canceled or reduce, 1200 are by the Ministry of Interior, 200 by the Ministry Human Resources and Emiratisation (MOHRE), and 80 by the Ministry of Economy.
The Ministry of Human Resources and Emiratisation reduce the fees of 128 transactions and 17 services from 50% to 94%. These include the registration of foreign subsidiaries, issuance, and renewal of security licenses, issuance and renewal of work permits, surveillance system licenses, and several other industrial and business licensing services.
100% ownership for foreigners in 122 economic activities
As per a new rule, foreign expats are allow to complete ownership of their businesses in the UAE. This is not only applicable for businesses set up in freezones such as Ajman Media City, but also those in mainland economic zones. The rule covers 122 economic activities spanning across 13 sectors.
A handful of examples of the listed economic activities are power transformers, solar panels, green technology, and hybrid power plants. Whilst some of the sectors include in this are agriculture, renewable energy, e-commerce, manufacturing, and space.
AED 535 million pledged for Hub71 start-ups
The government of Abu Dhabi has pledged AED 535 million to be use in the strengthening of the capital's start-up ecosystem. This fund will be use to provide prospective business owners and entrepreneurs with office space, accommodation, and health insurance subsidies. Also, it will be use in co-investing with venture capitalists to fund start-ups set to be locate in Hub71.
Start-ups eligible to benefit from this subsidy should be based in Hub71. Out of those, start-ups with five full-time employees or less will receive a two-year subsidy of 100%. While those with six to 25 employees, will receive a three-year subsidy of 50%.
Recently, Hub71 enter into a partnership with the Indian hospitality start-up OYO, to provide entrepreneurs working in Hub71 with accommodation located a mere 2km from the center.
SMEs to receive government capital projects and quick payments
The Dubai government will award around 5% of its capital projects of AED 400 million or more to SMEs. This will not only provide considerable business to the sector, but will also help SSMs to grow and scale its operations, whilst adding noteworthy projects to their work portfolio.
Furthermore, the Dubai government has vowed to speed up the payments to SMEs associated with government projects. What originally was 90 days, is now shortened to 30 days.
Since working capital is tight in the Small and medium enterprises in dubai, this initiative will encourage businesses to work with the government. This issue is not just face by businesses located on the mainland, but also by those in freezones like Ajman Media City Free Zone.
Tags In