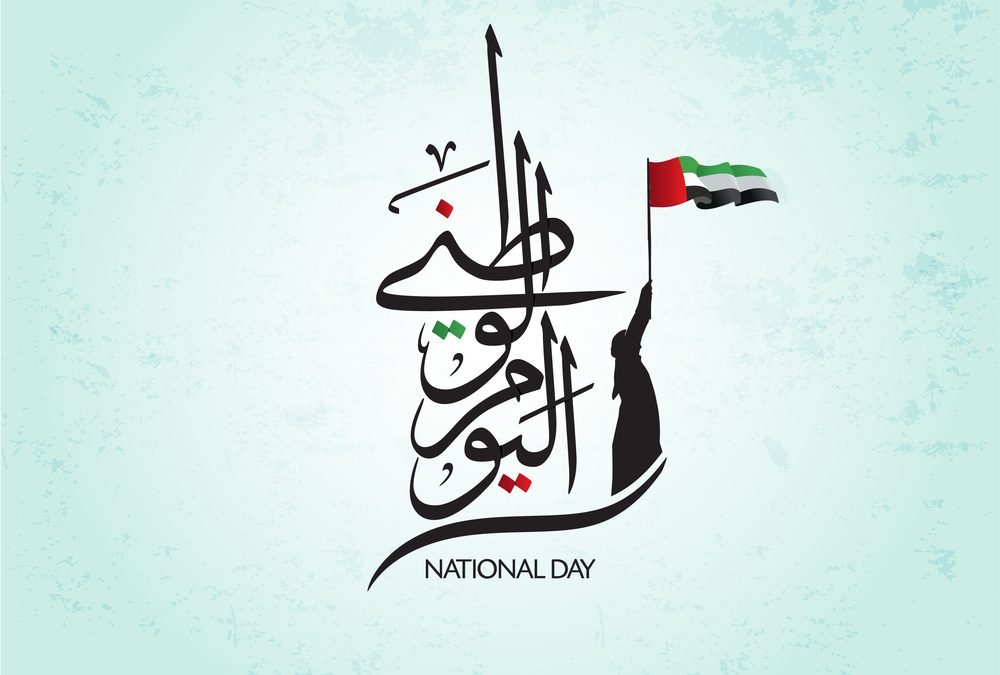 National Day of UAE – A Day of Commemoration
Dubai is today one of the finest tourist places across the globe. Tourism is growing with each passing day one can witness it even in the statistics. For instance, Dubai welcomes  about 12.08 million overnight visitors in 2019. However, this beauty has not been always like this. It became a reality because of December 2, the day UAE born.
The deceased Sheikh Zayed Al Nahyan used to observe the National Day with great zeal; hence, this day is also close to the hearts of the city dwellers. Likewise, the Supreme Council Member and Ruler of Ajman believes in the importance of celebrating the heritage and culture-related events that can put a spotlight on the country's historically-honored traditions, customs and values.
Cherish this day entirely with family and friends. This is the day to experience tasty conventional food and go on a shopping spree. So, enjoy the various shopping deals offered by business in uae that are making use of the favorable services provided by Ajman Media City Free Zone and commemorate the being of this beautiful country.
Before moving further, let's have a glance at the history of National Day:
National Day's History 
In December 1971, the rulers of all emirates decided to unite, except Ras Al Khaimah which joined in February 1972 and formed UAE.
The idea of a combined UAE began to float as the British decided to withdraw. In the meeting between Sheikh Zayed bin Sultan Al Nahyan and Sheikh Rashid bin Saeed Al Makhtoum, amalgamation was decided. They also invited other estates to join. The contemporary flag of UAE was lifted in a hostel edifice, now famous as "House of Union", where heads of all estates assembled to take a dominant decision.
Thrilling Activities and Events related to the National Day
As the National Day is full of celebrations, here is a succinct look at the list of thrilling activities and events you can take part:
Traditional Folk Dances
Alluring conventional folk dances help in building the country's national identity and preserving its heritage. One such traditional folk dancing performance is the one featuring camel and horse rides. This year this dance was organized by the Ajman's Municipality and Planning Department.
Fireworks
Celebrations are incomplete without fireworks. On National Day, citizens can observe the breathtaking show of fireworks at numerous locations across the UAE.
Family Ventures at the Yas Marina Circuit
Yas Marina Circuit is the best place to visit and enjoy on National Day for families. It has several lively activities and a firework display. Some of the attractive things are live music, story-time with Dr. Ahmed, henna painting, and an elegant show of different types of arts and others.
Come to UAE to Celebrate the National Day or Fly Out
As National Day comes closer, the national carriers of UAE offer alluring discounts to passengers across the world, so that they can visit the UAE. Also, Emirates Airlines offer tickets at discounted prices to allow a wide range of traveling options to everyone.
National Day and Christmas together
As this time is closer to Christmas as well, so hotels across UAE display impressive, luminous and attractive Christmas trees and give away a segment of canapés and drinks as part of Christmas celebrations.
A Day Out for Kids
Children can enjoy full-day access to Dubai's new water park, Splash n Party, at a minimal price. Children can fully enjoy spattering, mermaids, magic shows and other entertaining activities.
Dining Out with Family
Enjoy this day with a family outing for supper. The restaurant businesses, like other businesses, offer a lot of deals on the National Day and in return, do roaring business. Delicious food and awesome deals can be availed and enjoyed on this day with loved ones.
Ajman Media City Free Zone is also a great place to live in and the best place to establish a creative and media-related venture in. For all business set-up queries and services contact the specialists at Makateb.