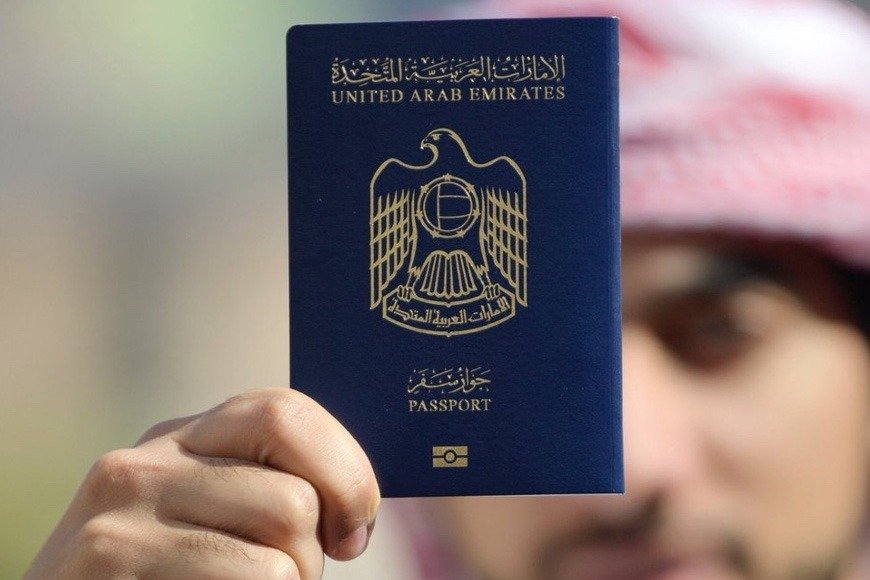 The UAE Visa Guide
UAE Visa, UAE offers a number of different types of visas for various purposes. All of which are put to good use, as UAE is the business and tourism hub of the region; thanks to the numerous recreational activities it offers tourists, and the freezones like Ajman Media City, that are set up across the country to attract investors. Let's look at some visa options foreign nationals can choose from.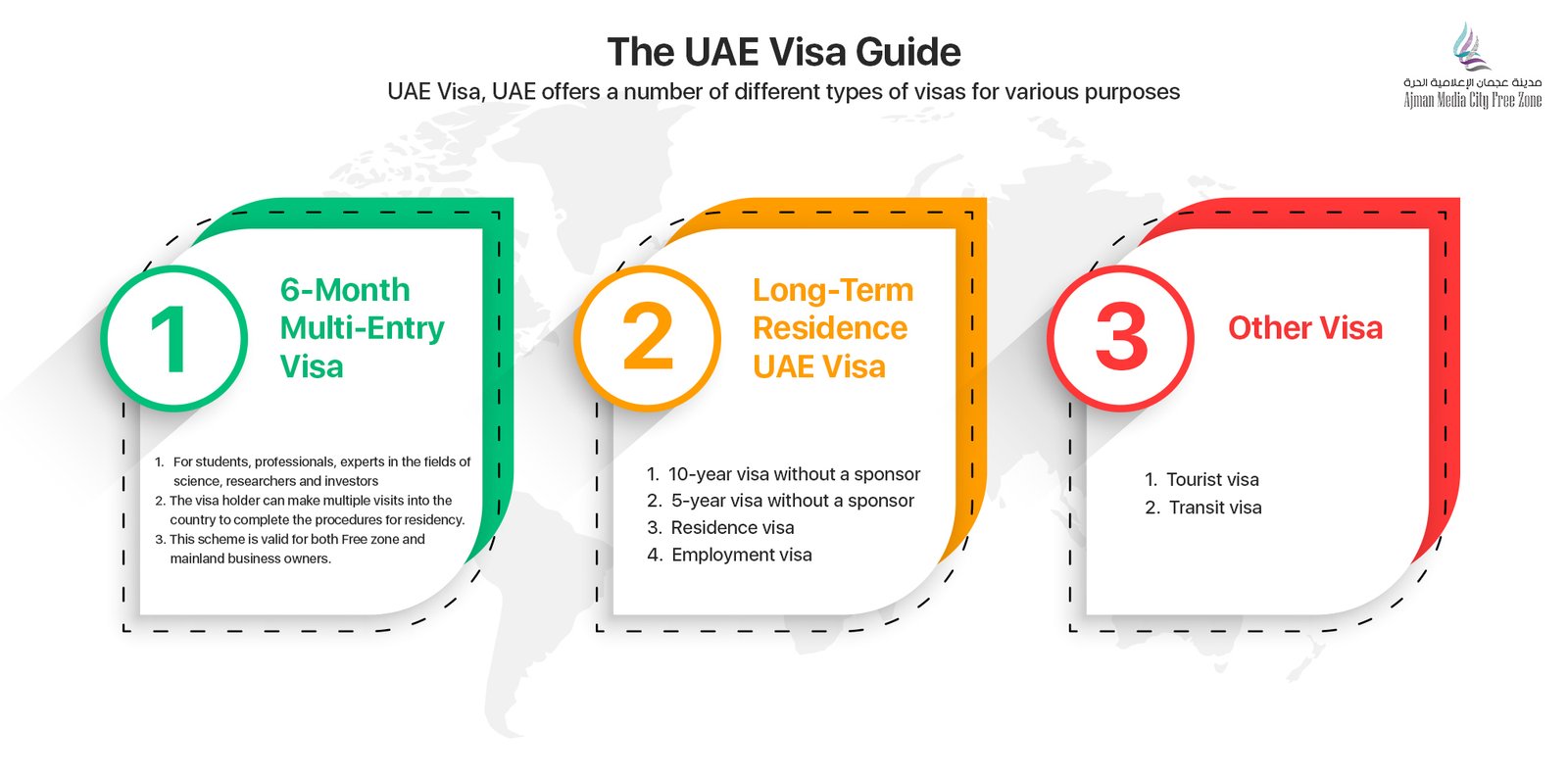 6-month multi-entry visa
Visas valid for 6 months are being issued to talented students, professionals, experts in the fields of science, researchers and investors (who are also eligible for long term visas), as part or the UAE permanent residency scheme. As per the permanent residency scheme, the visa holder can make multiple visits into the country to complete the procedures for residency. Out of these brilliant minds, some are awarded a Gold Card, which was recently introduced by Sheikh Mohammed bin Rashid. The UAE has already awarded around 7,000 permanent residency visas, and more applications are being considered. This scheme is valid for both freezone and mainland business owners. In fact, the first Gold Card in Ajman was also recently awarded to a businessman with a freezone company.
Long-term residence uae visa
The UAE offers multiple long-term residence visas. Each has a different . The eligibility we have stated below is just the front face, there are other smaller requirements. Also, it doesn't matter if a person intends to work, study or live in a freezone like freezone Ajman, or the mainland, the requirements stay the same.
·        10-year visa without a sponsor
Investors with public investments of at least Dh10 million, a person with a specialised talent (scientists, inventors and executives), or doctors and specialists are eligible for this kind of visa.
·        5-year visa without a sponsor
Investors, entrepreneurs, and students who are outstanding in academics are eligible for this kind of visa.
Residence visa
Securing a residence visa is only possible for people who already have an employment visa. To get a residence visa, a person further requires the Emirates ID and a medical test needs to be done. After a person gets a UAE Resident Identify Card, only then are they considered a valid resident. Also, after that, they can sponsor their family to move to the UAE.
Employment visa
An employment visa or work permit, is issued by the Ministry of Human Resources and Emiratisation, and is valid for two months. This visa is for people who are searching for work, or are changing jobs.
Tourist visa
A tourist visa allows a person to stay in the UAE for 30 days. It is sponsored or arranged by the hotel they plan to stay at, travel agents, tour operators, or a UAE airline.
UAE visa
Getting a visit visa is only possible if a friend or relative, already residing in the UAE, sponsors you. The sponsor has to apply for the visa at a GDRFA office, which takes a few days for processing. Upon issuance, a copy of the visa needs to be sent to the visa holder, while the original needs to be submitted at the airport. The visit visa holder can collect the original upon arrival in the UAE.
Transit visa
Any person who has a connecting flight with a stopover of more than 8 hours in the UAE, can be issued transit visas, which are valid till 96 hours after arrival. Very soon, Dubai Airports will provide transit passengers a chance to experience the city, as part of the  Dubai 10X initiative.
Holding a valid visa is a requirement for any foreign national, regardless of where they are or plan to travel to in the country – mainland or freezone Ajman, Sharjah, Abu Dhabi or Dubai, the rules are the same everywhere. Anyone who enters into the country without a visa will be conducting a serious crime.